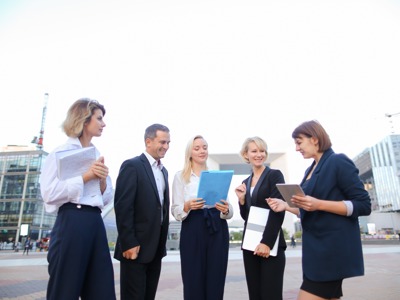 Authored by Sara Weathers
As we welcome the arrival of fall, it's an ideal time to look ahead to the winter season, which may be significantly different from recent years due to the anticipated effects of El Niño. This climatic phenomenon is a critical factor in shaping the weather during the coldest months of the year. It's essential to understand the implications of El Niño, especially for homeowners and property owners, as it can impact property insurance and potential risks.
What is an El Niño?
El Niño is one of the three phases of the El Niño Southern Oscillation (ENSO), a natural climate pattern that monitors changes in water temperatures in the equatorial Pacific Ocean. It can trigger a chain reaction of weather pattern changes across the globe when ocean temperatures remain warmer than usual for an extended period. The El Niño phase can bring about far-reaching consequences for weather conditions, making it a vital component of weather forecasting.
This year, El Niño emerged in June and is expected to persist through the winter, potentially into early spring, according to the National Oceanic and Atmospheric Administration's (NOAA) Climate Prediction Center. Its counterpart, La Niña, significantly influenced the past few winters in the United States, keeping the southern states dry while bringing much-needed snow to some western regions.
Implications for Property Owners
El Niño's effects on weather patterns can have serious implications for property owners and, more specifically, property insurance. Here are some of the key considerations:
Precipitation and Flooding: El Niño often results in changes in the jet stream's position, which influences the path of storms. During El Niño winters, the jet stream tends to shift southward, leading to wetter and cooler weather in the southern United States. This shift can increase the frequency of storms and precipitation in regions like Texas, Louisiana, and Mississippi, which are often grappling with drought. Property owners in these areas should be prepared for potential flood risks.
Wintry Precipitation: The combination of cooler weather and increased precipitation can also elevate the likelihood of wintry precipitation such as freezing rain, sleet, and snow in the southern states. These conditions can pose risks to property owners, as snow and ice can lead to damage and safety hazards.
Milder Winters in the North: On the flip side, El Niño typically brings milder winters to the northern states, such as the Pacific Northwest, the Rockies, Plains, and Midwest. While this might seem like good news, it can have consequences for areas facing drought and regions reliant on snowpack for water resources.
Unpredictable Patterns in Certain Regions: El Niño's impact on California, the Southwest, and the Northeast is less predictable. The frequency and intensity of storms in California and the Southwest can vary depending on the strength of the El Niño, potentially leading to challenges for property owners. In the Northeast, the weather can be milder or prone to coastal storms, which carry property risks.
In anticipation of this winter's El Niño, property owners should proactively assess and update their property insurance coverage. The unpredictability of El Niño's impact means that property owners must consider the potential risks, from flooding to wintry precipitation and milder winters. Ensuring that insurance policies provide adequate coverage for these eventualities is essential to safeguarding one's investment and mitigating potential financial losses. Staying informed about the evolving weather patterns associated with El Niño is a matter of preparedness and an essential aspect of responsible property ownership. Check out CNN's recent article for more on what an El Niño winter can bring.
Have questions about your property insurance? AdvoCap Insurance is here to help.
Photo Credit: 123rf.com, sisterspro