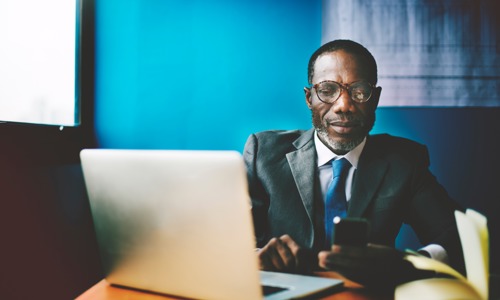 Authored by Sara Weathers
In the digital age, the prevalence of cyber risks continues to loom large in the minds of business leaders. According to the annual Travelers Risk Index, a comprehensive survey of 1,206 participants, cyber threats rank among the top concerns for organizations. The report emphasizes the vital importance of cybersecurity and highlights the need for effective measures to address vulnerabilities and successfully manage a cyber event.
According to a recent Insurance Journal article, the survey identified three significant areas of concern among business leaders: medical cost inflation, broad economic uncertainty, and cyber risks.
It is particularly alarming that more than half of the respondents believe their businesses will inevitably fall victim to cyberattacks.
While 90% of respondents expressed confidence in their company's cybersecurity practices, the survey found that at least 25% of businesses still need to take essential steps to protect themselves. These steps include installing firewalls, antivirus software, implementing data backup, and ensuring regular password updates.
Tim Francis, enterprise cyber lead at Travelers, emphasized the severe consequences of cyberattacks, stating, "One attack can weaken an organization or potentially put it out of business." This highlights the crucial need for comprehensive cybersecurity measures.
The Travelers Risk Index further revealed some troubling statistics regarding the preparedness of businesses:
Endpoint Detection and Response: 64% of survey participants reported not using endpoint detection and response, a critical tool for identifying and mitigating cyber threats.
Vendor and Customer Cyber Assessments: Over half of businesses do not conduct cyber assessments for vendor or customer assets, leaving a significant gap in their cybersecurity posture.
Incident Response Planning: Only 50% of organizations have a well-defined incident response plan, a fundamental aspect of managing a cyber event effectively.
Multifactor Authentication: Alarmingly, 44% do not utilize multifactor authentication for remote access, a simple but highly effective security measure.
The survey also pointed out that small businesses appear even less prepared, even though the likelihood of a cyber event is not necessarily dependent on a company's size. Smaller businesses may be at greater risk because cybercriminals often target existing vulnerabilities.
Security breaches were identified as the most frequently cited cyber event, followed by glitches causing computer downtime and employees putting information systems at risk. Other everyday cyber events included theft or loss of control of customer or client records and companies falling victim to cyber extortion or ransomware.
Additionally, the Travelers Risk Index disclosed that many businesses, especially small ones, lack cyber insurance despite the escalating threat landscape. Sixty-six percent of small businesses do not have cyber insurance, compared to 26% for mid-size businesses and 28% for large businesses.
The Travelers Risk Index underscores the ongoing importance of cybersecurity in the modern business landscape. With cyber threats consistently ranking among the top concerns for business leaders, organizations must take proactive steps to protect themselves from the potentially devastating consequences of cyberattacks. Implementing best practices, conducting regular assessments, and investing in comprehensive cybersecurity programs and cyber insurance are essential for mitigating the ever-present threat of a cyber event. As the cyber landscape evolves, businesses are encouraged to work closely with their independent insurance agents to navigate this complex and dynamic risk environment.
Have questions about your firm's cyber insurance? AdvoCap Insurance is here to help.
Photo Credit: 123rf.com, rawpixel