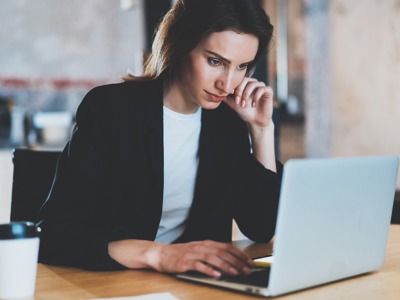 Authored by Sara Weathers
In a world driven by technological advancements, criminals harness the power of AI and social engineering to create scams. This proliferation of scam tech has set off alarm bells among regulators and law enforcement and raised concerns at the highest levels of the financial industry. Notably, AI is being used to supercharge fraud, leading to calls for increased vigilance from authorities.
Even before AI became widely accessible, the world was grappling with a surge in financial fraud. In the US alone, consumers lost nearly $8.8 billion in a year, a 44% increase from the previous year, despite substantial fraud detection and prevention investments, according to a recent Insurance Journal article. Major banks, including Wells Fargo and Deutsche Bank, have identified the impending fraud wave as one of the most significant threats to their industry. This poses a dual challenge for financial institutions: they not only bear the cost of combating scams but also risk losing the trust of disillusioned customers.
While scams have been around as long as trade and business, the fraud landscape constantly evolves. New technologies, such as AI, lower the cost of running scams and allow criminals to target a broader pool of unsuspecting individuals. The COVID-19 pandemic accelerated the shift toward online banking, creating new opportunities for scammers amidst the advantages of lower costs and increased transaction speed.
The rise of AI-powered scams presents an unprecedented risk of substantial financial loss for everyone, not just those who might be deemed gullible. Social engineering scams, such as those involving cloned voices, now have alarmingly high success rates, yielding quick returns for fraudsters. Cloning a person's voice has become relatively easy, requiring nothing more than a short audio sample from social media or voicemail. Criminals can then use readily available AI voice-synthesizing tools to create convincing content.
The sophistication and novelty of these scams make it increasingly challenging to distinguish between ordinary fraudsters and nation-state actors. Cybercrime is becoming more sophisticated, with cybercriminals constantly increasing the volume and customization of their attacks. Globally, cybercrime costs, including scams, are projected to reach a staggering $8 trillion this year, surpassing Japan's economic output.
As the threat of AI-generated scams continues to grow, the importance of cyber insurance cannot be overstated. It provides a safety net for businesses, helping them mitigate financial losses and recover from cyberattacks. Simultaneously, businesses must prioritize phishing awareness and employee training to reduce the risk of falling victim to these increasingly sophisticated scams.
The battle against scam tech is ongoing, requiring constant vigilance and the cooperation of individuals, businesses, regulators, and law enforcement. In a world where fraudsters use cutting-edge technology, cyber insurance, and phishing awareness are crucial shields businesses must embrace to protect themselves and their customers from the ever-evolving threat landscape.
Have questions about your firm's cyber insurance policy? AdvoCap Insurance is here to help.
Photo credit: 123rf.com, kantver