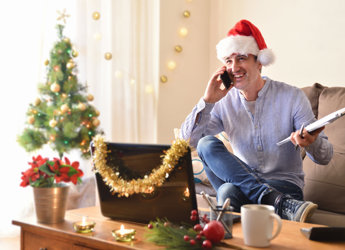 Authored by Sara Weathers
The holiday season is one of the most joyous times of the year but can also be filled with accidents and mishaps. Some of the most common insurance claims during the holidays are fire damage, injuries, and theft, according to a recent article by litakerinsurance.com.
With the increased use of fireplaces and electrical outlets during the winter, it should come as no surprise that the risk of fire is higher in the winter. Property owners can take precautions by ensuring that all outlets are working properly and are not overloaded by things such as space heaters or decorative lights. All cords and wiring should also be checked for damage before being plugged in, especially if they haven't been used since last holiday season.
The number of injuries also increases during the holiday season. Climbing a ladder to decorate, whether indoors or outdoors, holds a certain risk. If outdoors, snow and ice can increase the chance of an accident exponentially.
Theft increases around this time of year as well. With increased travel and people being away from home and office, empty properties lay vulnerable for thieves looking to break in. The best deterrent is an alarm system to protect your property while you're away.
If one of these instances were to occur, it's best to make sure your liability insurance is up to date to ensure you're covered. Visit our insurance page today to check out the products we offer!