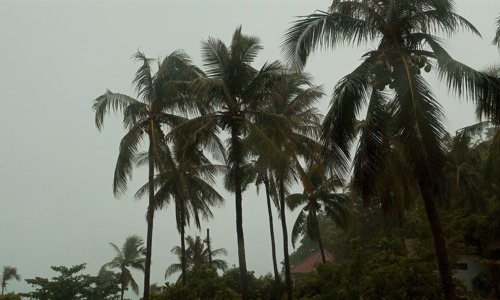 Authored by Sara Weathers
Hurricane Idalia, which made landfall near Keaton Beach, Florida, on August 30th as a powerful Category 3 hurricane, prompted risk assessment firms Moody's RMS and Verisk to release their insured loss estimates. These estimates are critical in assessing the financial impact of the disaster. RMS estimated total private market insured losses from Idalia to range between $3 billion and $5 billion, with a best estimate of $3.5 billion. Verisk, on the other hand, predicted insured losses to onshore property between $2.5 billion and $4 billion.
According to Insurance Journal, both firms noted that despite the storm's considerable strength, the hurricane's path and ultimate landfall location in Florida's Big Bend region had mitigated losses. This area is less densely populated than other Gulf Coast regions, contributing to lower overall damages.
In contrast, catastrophe modeler Karen Clark & Co. had previously estimated privately insured losses of about $2.2 billion from Hurricane Idalia.
RMS and Verisk's estimates encompass a wide range of insured losses, including property damage and business interruption across residential, commercial, industrial, watercraft, and automobile lines of business. They also account for factors such as post-event loss amplification, inflationary trends, and non-modeled sources of loss. Verisk further considered the impact of demand surge, highlighting that manufactured homes in the Big Bend region suffered significant damage, including roof loss, damage to wall siding, and near-total destruction due to wind and surge, particularly in coastal areas.
Jeff Waters, staff product manager for North Atlantic hurricane models at RMS, explained that the hurricane's unique characteristics, such as a tight gradient of damaging winds, limited exposure, and low flood insurance adoption rates in the worst-affected area, would likely reduce the overall level of insured losses. However, he cautioned that Idalia would still test Florida reinsurers, especially considering recent legislation aimed at stabilizing the insurance market and mitigating the impacts of social inflation.
Hurricane Idalia serves as a reminder that unpredictable and powerful storms can cause significant damage, and having adequate property insurance coverage is essential to protect individuals, businesses, and communities from the financial devastation that such events can bring. Property insurance provides a safety net that helps homeowners and businesses recover and rebuild after a disaster, ensuring that they can continue their operations and maintain their livelihoods.
Have questions about your property insurance policies? AdvoCap Insurance is here to help.
Photo Credit: 123rf.com, molishka1988