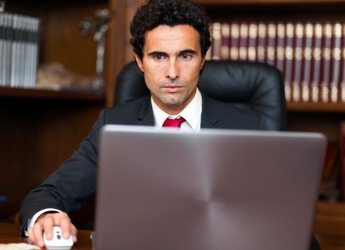 Authored by Sara Weathers
In the digital age, where technology is intertwined with our daily lives, our personal and financial information safety is paramount. Cyberattacks on major corporations have become increasingly common, and in recent times, MGM Resorts found itself in the crosshairs of a hacking group known as Scattered Spider. This breach disrupted the company's operations and highlighted the pressing need for individuals and businesses to take cybersecurity seriously. In this blog, we will explore the MGM Resorts cyberattack and its implications and offer valuable insights into how you can enhance your company's cyber safety.
MGM Resorts, a renowned hospitality and entertainment company operating over 30 hotels and casinos worldwide, experienced a significant cyberattack. The attack led to disruptions across its operations, particularly affecting the Excalibur Hotel and Casino in Las Vegas. Digital keys and mobile check-in services were temporarily disabled, forcing the company to issue physical keys to guests. This incident left guests facing long queues and dysfunctional gaming systems, highlighting the extent to which cyberattacks can disrupt the normal course of business operations.
MGM Resorts restored its slot machine ticket-in/ticket-out systems despite the disruption and gradually normalized its operations. However, certain services, such as ATM cash advances and check cashing, were still limited due to the attack's aftermath.
While MGM Resorts confirmed the cyberattack, it is vital to recognize the broader implications of such incidents and take proactive measures to protect one's digital assets. Here are some key takeaways from the MGM Resorts cyberattack:
The Threat is Real: The incident is a stark reminder that cyber threats are not limited to large corporations; individuals and smaller businesses are equally vulnerable. Cybercriminals often target businesses of all sizes, making it essential for everyone to adopt robust cybersecurity measures.
Cyber Hygiene Matters: Implementing proper cybersecurity hygiene, such as using strong, unique passwords and keeping software and systems up to date, is crucial in reducing vulnerabilities. This simple practice can prevent unauthorized access to personal and business accounts.
Be Cautious with Personal Data: Always exercise caution when sharing personal information online. Cybercriminals often use social engineering tactics to trick individuals into revealing sensitive data.
Backup Your Data: Regularly backup your important data to secure cloud or offline storage devices. In the event of a cyberattack, having backup copies can save you from data loss.
Cyber Insurance: Consider investing in cyber insurance. This can help protect individuals and businesses from the financial repercussions of cyberattacks.
The MGM Resorts cyberattack serves as a stark reminder that cyber threats are pervasive and can have far-reaching consequences. For more on the cyberattack, check out Insurance Journal's article. As technology continues to advance, so do the capabilities of cybercriminals. Individuals and organizations must take cyber safety seriously. We can mitigate cyberattack risks by adopting robust cybersecurity measures, practicing good cyber hygiene, and staying vigilant. The MGM Resorts incident is not just a cautionary tale; it is a call to action for everyone to strengthen their digital defenses and protect their valuable information from potential threats.
Have questions about your cyber insurance? AdvoCap Insurance is here to help.
Photo Credit: 123rf.com, stocking