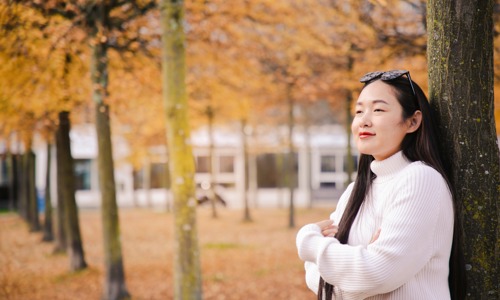 Authored by Sara Weathers
As the leaves change color and temperatures drop, it's time for businesses to start thinking about preparing for fall and the impending colder weather. Proper preparation ensures the safety and comfort of your employees and customers and also helps protect your business from potential liabilities and property damage.
Inspect and Maintain Your Property
Regular property maintenance is crucial as colder weather approaches. Inspect the roof, gutters, windows, and doors for any damage or wear and tear. Ensure that heating systems, insulation, and pipes are in good working order to prevent potential issues like frozen pipes or heating failures during the winter. This proactive approach can help you avoid costly repairs and business interruptions.
Stock Up on Winter Supplies
Stock up on winter essentials such as salt or ice melt, snow shovels, and sand. Keep walkways and parking lots clear of ice and snow to prevent slip-and-fall accidents, which could lead to liability claims.
Ensure Adequate Lighting
With shorter daylight hours, good exterior and interior lighting is essential. Well-lit areas not only enhance safety but also deter potential criminals. Ensure all lighting fixtures function correctly and consider installing motion sensor lights for added security.
Train Your Staff
Provide your employees with training on safety protocols for dealing with winter conditions. Teach them how to handle slippery surfaces, use winter equipment, and respond to emergencies. Well-trained staff can help prevent accidents and minimize the risk of liability claims.
Emergency Preparedness
Develop an emergency plan that includes procedures for dealing with extreme weather events, power outages, and other winter-related emergencies. Communicate this plan to all employees and regularly conduct emergency drills to ensure everyone knows what to do in case of an emergency.
Winterize Your Vehicles
If your business relies on vehicles, ensure they are winter-ready. Check the tires, brakes, and heating systems to prevent breakdowns or accidents. Encourage employees to maintain safe driving practices during inclement weather.
Plan for Snow Removal
Arrange for professional snow removal services if needed, and have a plan in place for clearing snow from your property promptly. Snow and ice accumulation can pose significant hazards, so staying on top of removal is essential.
Review Property Insurance
Property insurance is essential for safeguarding your business assets. Review your policy to ensure it covers potential damage caused by winter weather, such as burst pipes, roof collapses due to heavy snow, or storm damage. Make any necessary updates or adjustments to your coverage.
Review Your Liability Insurance
Liability insurance is a must for businesses in all seasons, but it's essential during the fall and winter when accidents are more likely to occur due to weather-related factors. Ensure that your liability insurance coverage is up-to-date and comprehensive. It can protect your business from costly legal claims arising from slip and fall accidents, property damage, or other incidents that may occur on your premises.
Preparing your business for fall and colder weather is all about safeguarding your business, employees, and customers from the potential hazards of winter. By following these tips and paying special attention to your insurance policies being up to date should you need them, you'll be better equipped to navigate the challenges of the season and ensure a safe and prosperous winter for your business. Remember, proper preparation now can save you time, money, and stress in the long run.
Have questions about your liability and property insurance policies? AdvoCap Insurance is here to help.
Photo Credit: 123rf.com, tapati